Melalui kesempatan kunjungan Himpunan Pimpinan Pendidik Pelatihan dan Kewirausahaan Indonesia atau
HP3KI Australia ini, saya H. Ir. Arse Pane selaku Aktivis Penggerak & Pemerhati Pengelola Lembaga Kursus Pelatihan menyampaikan agar CPMI (Calon Pekerja Migran Indonesia-red) sebelum diberangkatkan ke negeri tujuan, agar benar benar dibekali dengan ilmu keterampilan & kursus keahlian.
Pahlawan devisa itu, nantinya ditempatkan sesuai keahliannya ditempat negara tujuan. demikian Arse Pane yang juga dicalonkan Ketum HP3KI Dr (C) HM. Ali Badarudin, SH, MM sebagai Ketua HP3KI DKI Jaya.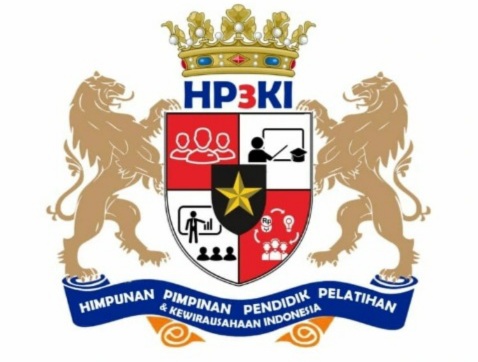 Saat ini, menurut Arse Pane yang juga Ketua Umum Serikat Buruh Pekerja Penerbit Percetakan & Media SBP3M Patriot Pancasila, sayap organ massa Badan Buruh MPN Pemuda Pancasila, dia ingatkan pemerintah di era Presiden Jokowi mesti berpihak pada CPMI. Bukti itu direalisasikan melalui program pembebasan biaya Preliminary.
Tidak dibebankan pada PMI, ungkap Pria yang berkantor di Wisma Bonang, Kawasan Menteng itu. Dimana sebelumnya selalu saja PMI diberikan beban berupa pungutan, membayar Preliminary.
Maka dari itu, kita bekerja konsisten, massif, dan tidak main-main. timpal Ketum HP3KI HM Ali Badarudin (31/5/2022) melalui pesan Whattsapp.
Tidak hanya itu, perintah Jokowi juga kita semua harus berani perang terbuka melawan sindikat penempatan ilegal PMI.
Dengan tegas, HM. Ali Badarudin menyebut bahwa kita hanya tunduk pada Undang-undang dan Presiden Jokowi untuk memerangi para penjahat itu.
Perhelatan kunjungan tersebut rombongan terdiri dari Mr. Alan Gerungan, Former Sales and Marketing Rick Damelian Automotive
Group – NSW, Mr. George Hovan, LLB, EMBA, Corporate Consultant, Mr. Nelchor Varquez, Immigration Lawyer at Varquez Lawyers, Mr. Mohammed BAPPE, Bussiness Development Manager at HCR Training, HRC Group, Pty Ltd, Mr. Tony Osmani, CEO Aston College Pty Ltd.
Pada kunjungan kali ini, rombongan akan focus pada 4 (empat) hal yakni:
A. Employment (Kesempatan kerja di Australia)
B. Education and Training (Pendidikan dan pelatihan yang disesuaikan dengan
kesempatan kerja di Australia)
C. Immigration (Peraturan/Ketentuan2 Imigrasi di Australia)
D. Tourism (Pengembangan kunjungan wisatawan Aussie ke Indonesia).
Pada sektor Employment, akan dibahas mengenai jenis-jenis peluang kerja yang
sangat dibutuhkan di Australia, requirements yang diperlukan, kiat atau strategi untuk
memenuhi requirements dimaksud, serta peluang dan tantangan bagi Pekerja Migran
asal Indonesia.
Pada sektor Education and Training, akan dibahas tentang requirements di sektor Employment kemudian diterjemahkan di sektor pendidikan dan pelatihan bagi para calon pekerja migran asal Indonesia dengan berbagai jenis kurikulum/modul yang disesuaikan dengan peluang kerja dimaksud.
Pada sektor Imigrasi, akan dibahas mengenai requirements dan prosedur di bidang
Imigrasi yang ditetapkan oleh Pemerintah Australia, bagaimana peluang dan tantangan
serta strategi untuk mendapatkan Visa bagi calon Pekerja Migran Indonesia yang sesuai dengan peluang kerja di Australia. (ibra /sfn)